Fine Art and Luxury Living
As you wander through the halls and common areas at One Empire Pass, the newest addition to luxury mountain living in Deer Valley, you can't help but notice fine art at every turn. Whether you are headed to your residence, or enjoying aprés in the owner's lounge, you will find the contemporary nature theme winding throughout the building thanks to Gallery MAR.
As you climb the staircase from the Welcome Lobby at One Empire Pass, you are greeted by Matt Flint's "Into the Valley" a stately piece created with Oil, Sumi Ink and Walnut Gel on Panel.
"I begin my paintings without a plan," says Matt Flint. "No preliminary sketches are made; every thought is worked out directly on the canvas."
The resulting rich textures and worked surfaces of Matt's unrehearsed paintings mirror the dynamic spontaneity of their subjects: the untamed places of the natural world and the wildlife that inhabits them.
Art is found all around, from whimsical animals in the game room and kid's area to abstract interpretations of nature to ponder in a quiet hallway. To see the complete collection, click HERE.
Nina Tichova, "It's Only Mountains and the Sea" is an example of oil, Archival Papers, Mixed Media on Panel displayed in the main hallway.
As the daughter of a mathematician/construction worker and an artist/designer, "blended dualities" mark the works of artist Nina Tichava, as she often combines abstract botanicals such as birds and branches with architectural references such as windows and wrought iron. Her materials of choice, which may include a mix of delicate origami papers and unyielding metal studs, further enhance the contrasts of her compositions.
Gallery MAR
One Empire Pass is committed to offering the ultimate experience in modern mountain lodge living that continually rewards an active family. With this in mind, they partnered with Park City's renowned Gallery MAR, to provide an exclusive original collection of modern artistic excellence.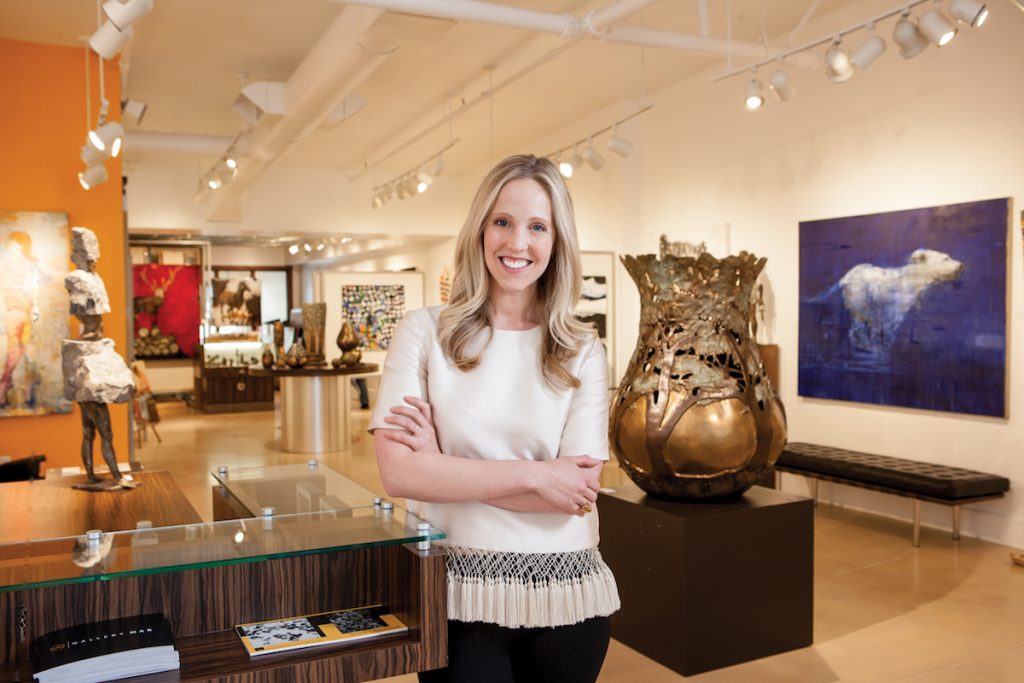 Fresh Art. Bold Vision
Since its establishment in 2008, Gallery MAR has been a place where brilliant artistic vision meets the everyday lives of collectors around the globe. With a fresh and lively atmosphere, Gallery MAR seeks to educate and inspire collectors while supporting and encouraging nationally touted artists.
Whatever brings you to Park City; our renowned snow in the winter or hundreds of miles of trails to explore in the summer, consider making an appointment to tour One Empire Pass, where fine art and luxury living are as symbiotic as nature.
One Empire Pass offers 2 bedroom, 3 bedroom, and 4 bedroom residences with pricing currently starting at $3,145,000.
Related Posts
Empire Pass, Deer Valley boasts some of the finest all season mountain…