Shoreline Village Hideout Utah | Winter 2018 Update
If you are lucky enough to visit the beautiful town of Hideout, you will see some new changes. The town of Hideout is located on the east of the Jordanelle Reservoir and known for some impressive mountain and water views. Sitting above the luxury home community of Silver Sky, you will see the continued progress of construction including new roads being cut and paved, sewer and water lines, and concrete trucks pouring foundations to get ready to starting framing new structures.  This is all part of Phase 1 for Shoreline Village located on Shoreline Drive & Shoreline Court. These townhomes are estimated to be released late spring 2018.  There will be a total of 50 townhomes in this first phase being built by GCD Communities who also are well known for the successful development of Parks Edge, The Rustler, and other Utah developments.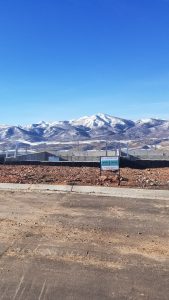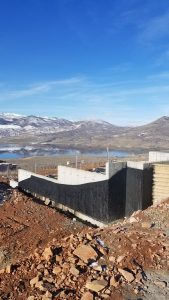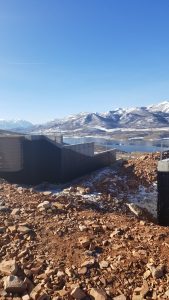 These 50 townhomes are perched above the Silver Sky neighborhood. Being above the other communities will provide these residences with some big views to the west overlooking the Jordanelle Reservoir and the ski runs on Mount Baldy.  With a location of just over 10 minutes to Park City, I expect to see some strong activity and interest in these townhomes this summer.
Please keep in mind that this information on such a new development could change. Feel free to contact us with any questions about the Phase 1 townhomes of Shoreline Village. We are excited to see what happens with this new community and will be sure to keep you posted with the latest as we learn more.
Related Posts
Klaim Townhomes - Coming Soon! The Mountain Home Team is excited to…

Shoreline Village Hideout Utah There is a new development currently in the…

Good Morning! | Hideout Canyon Utah Picture grabbing your favorite beverage and…