Absolute Auction December 5th, 2015
If you've always wanted your own private ski resort, now is your chance! The highest bidder will own a home and 22 acres formerly known as the DC Mountain Lab located in The Ranches at The Preserve at an absolute, no reserve auction to be held December 5. The property is owned by professional rally car driver, Ken Block who masterminded the evolution of the DC Mountain Lab, a private snowboard training facility and testing grounds. Ken was part-owner of DC shoes and equipment, and utilized the property to test new snowboard products such as boards, boots, and clothing. For years, the DC Mountain Lab was considered to be the most exclusive snowboard park in the world.
The home, built in 2003, is 3,800 square feet and boasts 4 bedrooms, an open floor plan, gourmet kitchen perfect for entertaining, and a huge deck overlooking the acreage and big views.
This retreat is surrounded by BLM (Bureau of Land Management) acreage and has amazing mountain views of the Uintas, Park City, and Deer Valley. It's hard to believe you can experience this much privacy and beauty a mere 30 minutes from an International Airport.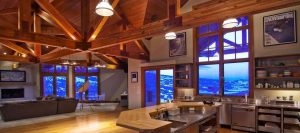 The property is comprised of 2 parcels with the possibility of 4 structures total. The current home may be utilized as a guest home as the parcel will allow for an additional 18,000 square foot main home to be built. The lot is also one of the only equestrian lots in The Preserve. The property also allows for membership in Glenwild Golf Course.
The property has not been utilized as a testing lab since 2008 when all of the man-made obstacles put in place for the snowboard park were removed. The tow rope does remain in place in order to give the new owner access to the 10 private runs. The park was dismantled in order to comply with the wishes of the homeowners association.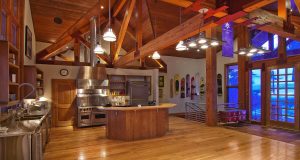 The property has been on the market since 2011, when it was listed with Sotheby's at a price just under $7 million.
Private appointments and open house times are available to view the home.
Click on the photo below to view more home photos, video, and auction details. Information provided by Decaro Auctions.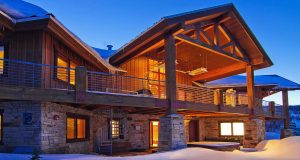 Related Posts