Altitude with Attitude
One of the challenges about visiting Park City is the adjustment to altitude. At a hearty 6,900 feet above sea level, the air is a bit thinner up here. Altitude not withstanding, the climate and brilliant blue skies of the Wasatch Mountains beg for being outside. For a day-off-the-slopes adventure, try cruising the miles of Park City paved paths on a Pedego Electric bike.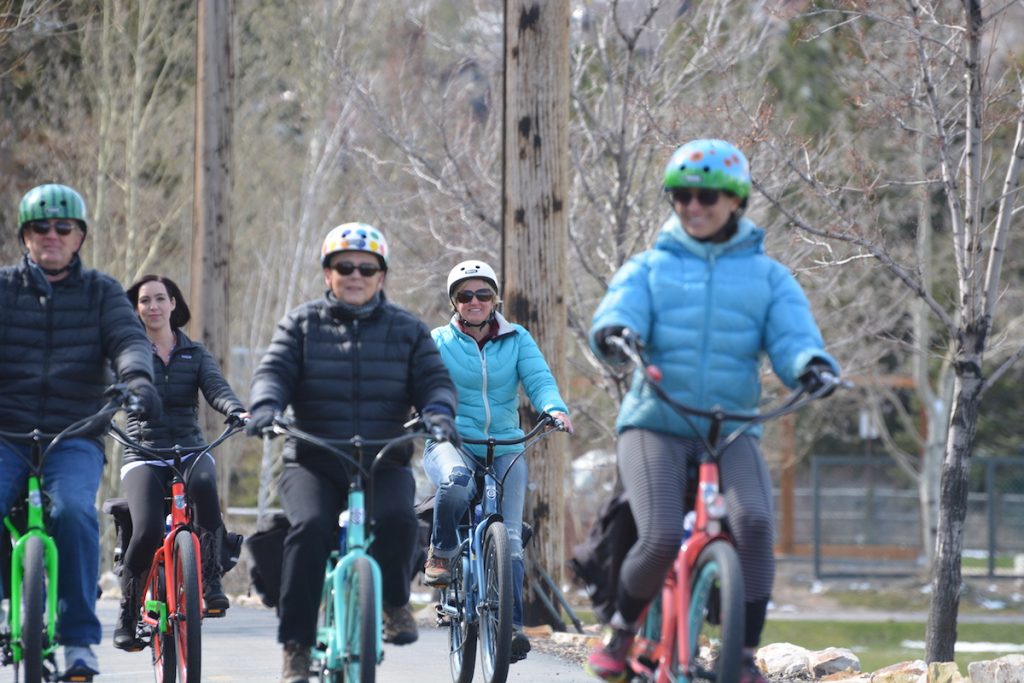 Achievable Sustainability
Park City has made North America's most ambitious climate goals: to be net-zero carbon and run on 100% renewable electricity for city operations by 2022, and for the whole community by 2032. By implementing programs such as electric buses to commuter e-bike stations located throughout the city and the county, These goals, passed unanimously by City Council with strong community support, are not just aspirational but achievable.
Pedego Electric Bikes are the biggest and best brand of electric bikes in America. "Hello Fun" is their moto and it can't be more appropriate. These ultra-colorful and easy-to-ride electric bikes are fun for everyone of every age. Jan and Sherri Brussel chose to bring a Pedego Electric Bike shop to Park City in 2014, not only for the "Fun" factor, but to help Park City achieve sustainability goals. These instant crowd pleasers can be rented or purchased from Pedego Park City. Thinking about going a bit more green this year? Try a Pedego!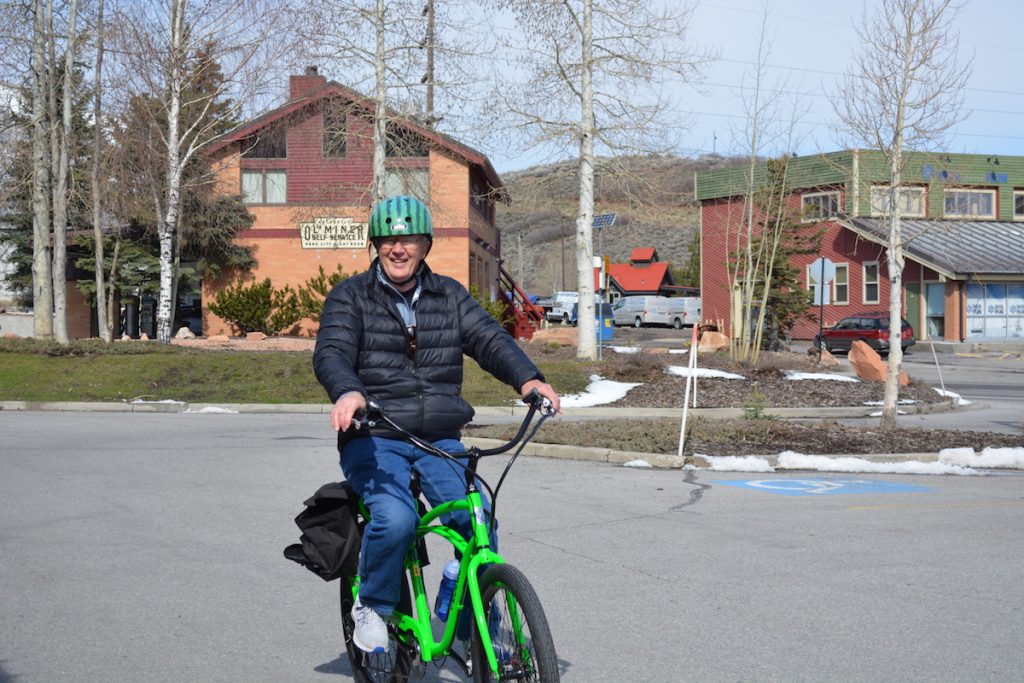 Why I Ride Electric
"My wife and I both bought Pedego Electric Bikes last summer. Riding electric bikes really opens up access to the beauty Park City has to offer on their miles of trails. We live in Pinebrook and have ridden into Park City to have lunch. It's a breeze!"

-Hubert Rosch

70 Years Old
32 Year Resident of Park City
Owns a Forest Green Interceptor

"Why do I ride Pedego? I love the option of using the electric power or not. You don't have to turn it on to have a blast. With it on, I can cruise up to Main Street and have lunch with friends without breaking a sweat!"

-Meghan de Bruijn
44 Years Old
32 Year Resident of Park City
Owns a Mineral Blue Interceptor

The Official Wheeee Bikes of Park City
Whether you are you a resident or a visitor of Park City, take a Pedego Electric Bike out for a spin. Check out the unique neighborhoods while taking in the sights and crisp mountain air. Park City Pedego offers rentals including Cruisers, Interceptors, and Trail Trackers. In the winter, the bikes are equipped with studded and fat tires so you can enjoy riding on the snow packed trails with ease.
Stop by our sales office, and try a Pedego on us! Free one hour rental cards are available for a limited time. Or, stop by Pedego Park City and boogie woogie around Park City in style!
Pedego Park City

1890 Bonanza Dr. Suite 102
Park City, UT84060
(435) 649-6663
www.pedegopc.com
Related Posts