One more run. Take a deep breath, it's worth it. Point yourself downhill and head to the base of the Frostwood Gondola. You won't be able to miss the smell. Sizzling brats, being expertly grilled on a Traeger smoker, are waiting for you at the ultimate aprés experience at Waldorf Astoria, Park City.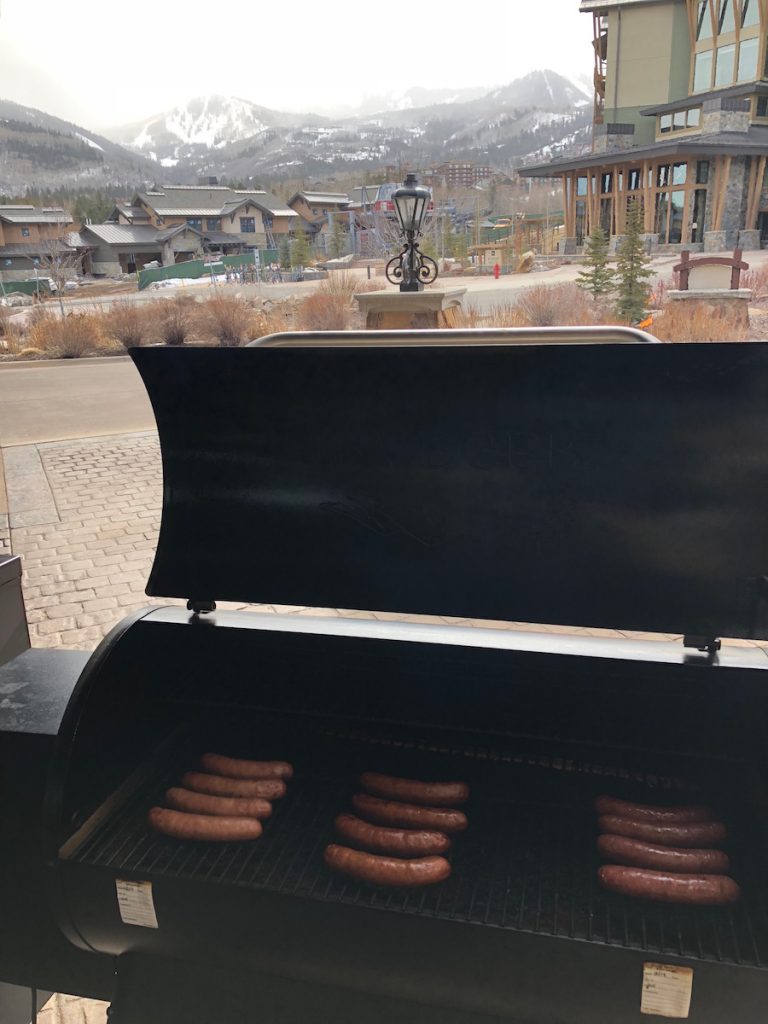 Inviting firepits with comfy seating is peppered around the grand entry of Waldorf Astoria just begging you to sit down and kick up your tired feet. But first, make a fuel stop at the Burgers and Brats bar offering unique brats, local beers on tap, and wine in the can.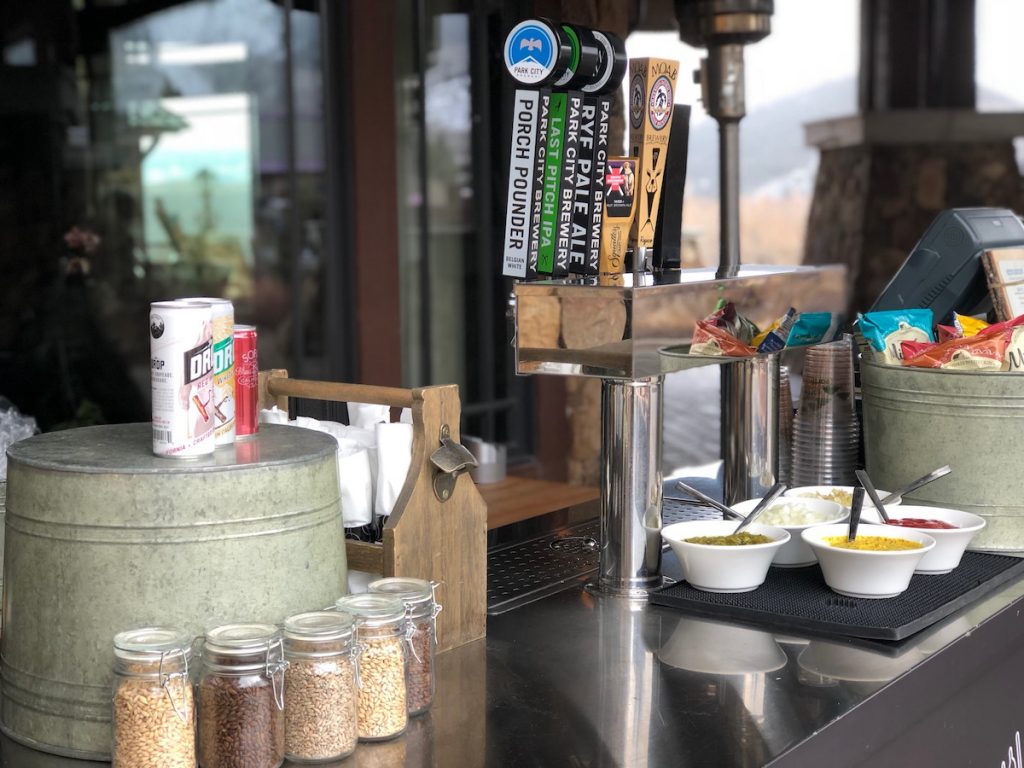 Featuring Smoked Elk Jalapeno Brats, Pale Ale Brats and Jakalope Brats, with all the traditional fixings including housemade sauerkraut. Pair one of the brats with a cold brew on-tap by local brewery Park City Brewery.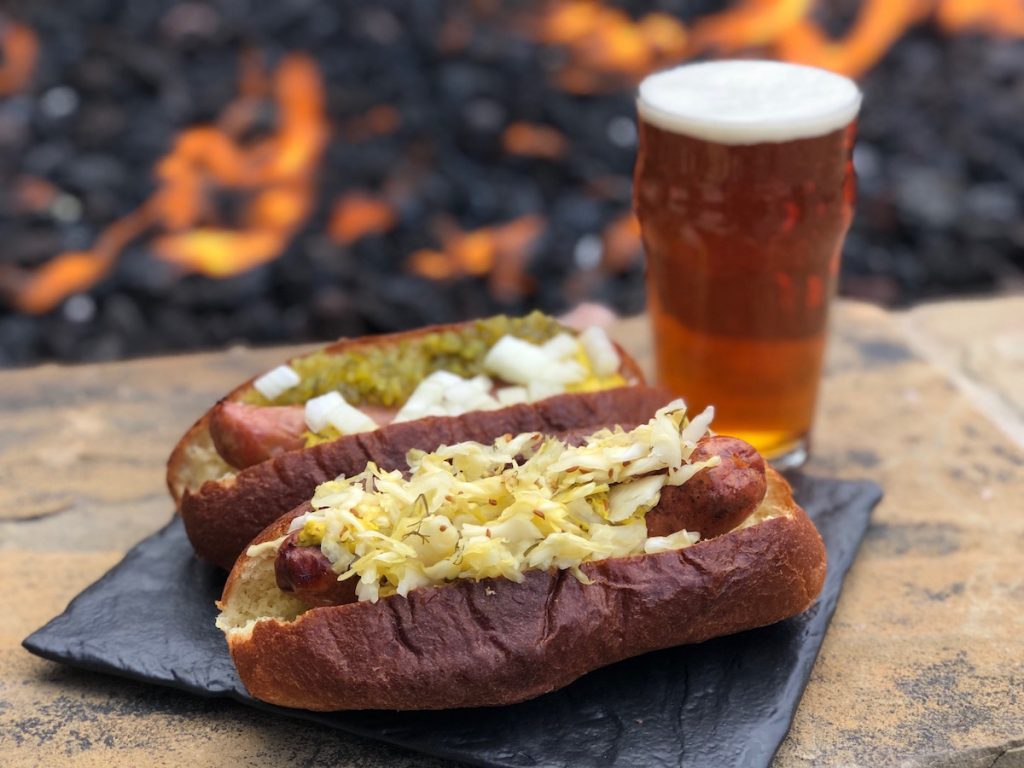 When it's time to move inside, Waldorf Astoria has cozy seating and fun for everyone. The whole family can sit in front of the roaring fire, playing a skillful game of chess, or just reading a book. Waldorf Astoria is a family friendly and pet friendly residence hotel with lots of amenities. For example, open year-round, their heated alpine pool and multiple hot tubs allow guests to enjoy in any weather. Set to 80 degrees, the pool is perfect for a dip during any season. Every day at 7:30, S'mores are presented on the pool deck at the main fireplace for guests.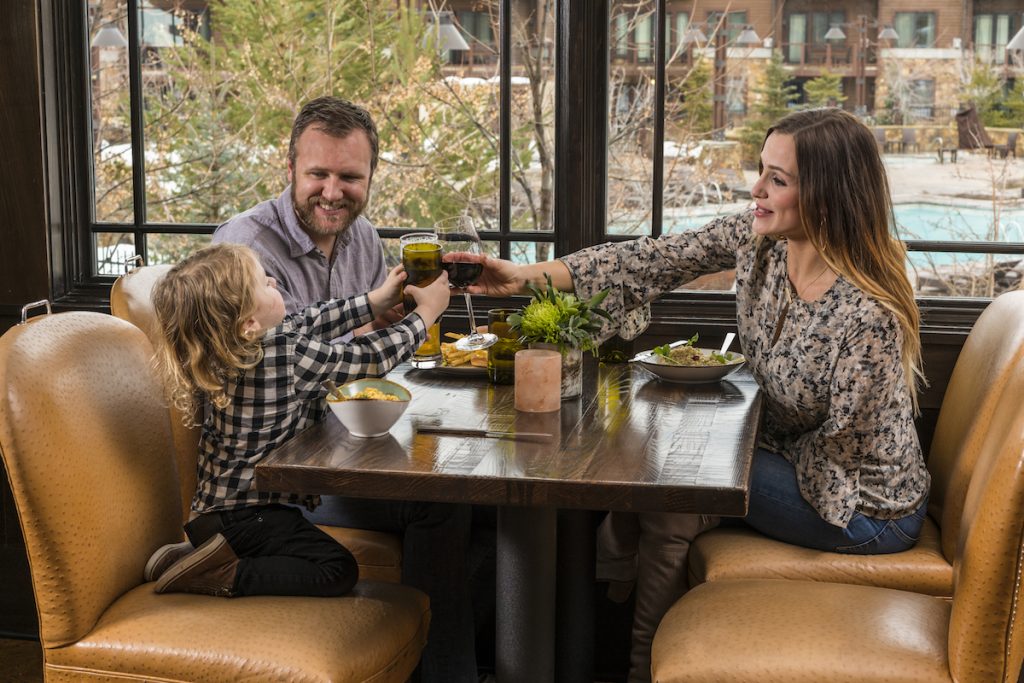 Dine at Powder and enjoy elevated comfort food inspired by mountain regions from around the world. Treat yourself to a mouthwatering seasonal menu inspired by the finest local ingredients at the ideal place to gather for aprés ski beverages with unique fresh and flavorful menu offerings for the entire family.
Want to own a little piece of Waldorf Astoria heaven? Contact Patrick Howell for a private tour on real estate in the Waldorf Astoria. Also the link below has all the current listings available for sale.
Current Waldort Astoria Listings For Sale
Related Posts