A Rooster Ride to Remember
There's something to be said for the quiet, pre-dawn, summer, mountain hours.  That peaceful solitude is good for the soul. My buddy Matt Mravetz (who, as owner of Wasatch Adventure Guides, happens to be an incredible guide) and I took an early morning Rooster Ride up Armstrong Trail the other day. We were on the trail by 5:45 and back at the car by 7:30, not a bad way to start the day.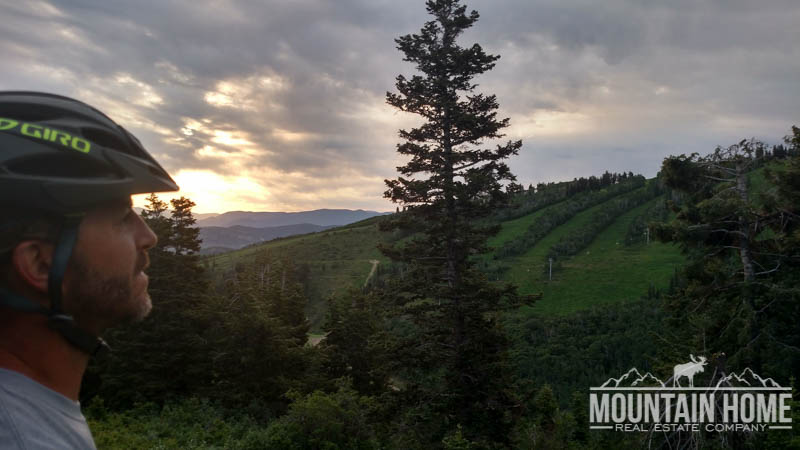 It's amazing how intimately connected all five senses can become on a ride like this. There was literally not another soul in sight—unless you count the elk, moose and deer we came across. The light was softer in those early hours of the rising sun and we could see wildflowers blooming in every color in every direction. I was tempted to stop and take some pics but didn't want to disrupt the momentum. In the distance I could hear the drumming sound of grouse birds reminding me that the early bird catches the worm. The cooler morning temperatures were a nice contrast to the burning ache inside my legs as I climbed the 1300 foot vertical increase. This one way bike trail is uphill all the way and a good ride for someone like me who is an intermediate level rider. Not gonna lie though, as alive as I felt on the way up, I was looking forward to giving my legs and my lungs a chance to chill on the downhill! I was glad I'd filled my camelback with ice cold water, there's nothing like the refreshing taste of good ol' H2O when you're pushing your body to its potential. One of the best things about the constant incline was that every time I breathed in to replenish my starving lungs I smelled the rich scent of pine and the sweet flowers. Once we hit the top of the four mile ride, Matt and I soaked in the gorgeous view of the valley below and got some nice shots to show off! 
Because Armstrong is a one way trail, you have to connect to Mid-Mountain trail to get back down. That's when it's great to be riding with someone like Matt, who knows the mountain trails like the back of his hand. There are a few forks on the way down, where you can continue on Spiro or take Pinecone to the Wasatch Crest.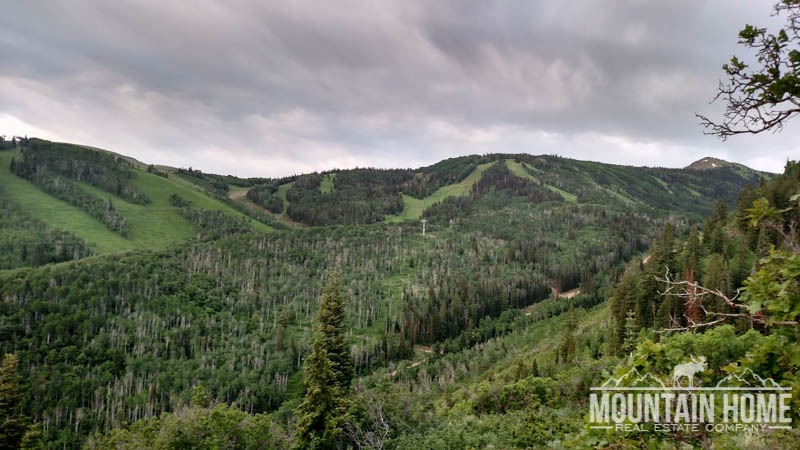 If you're on the fence about becoming a morning person, just give a Rooster Ride a try and you'll be hooked for life!